What we do is about more than just precision and skill. The composition of our companies allows us to collaborate across many different technologies and expertises. All within one group. Masévon is adventurous and is therefore always challenging itself. But above all, it delivers on its promises. We make the impossible possible, simple, and makeable! And all with boundless energy and a smile on our faces!
Want to know all about what we do? Read on!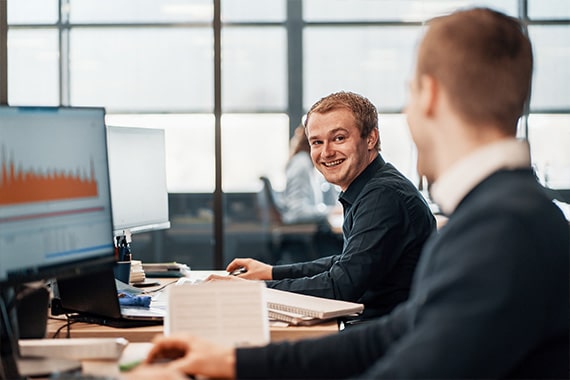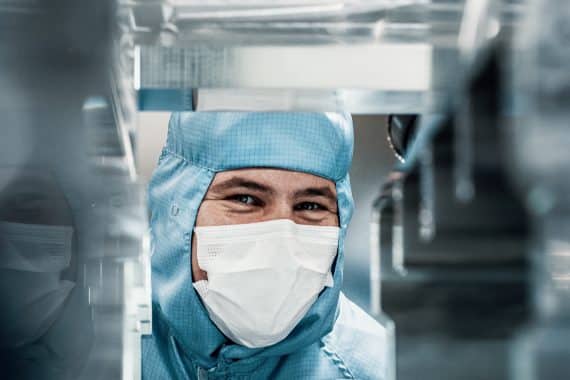 System Development
System Development is the process of Pre-Engineering, Detail Engineering and System Realisation of mechanics, mechatronics, electronics & software.
The engineer works with the System Engineers to understand the customer's request and initiates the process: How are we going to realise this request? We map out the request and create a concept. After receiving feedback from the customer, we incorporate this into a 3D and 2D design. First time right!
Are we on the same page? Then, we move on to System Integration. In addition, we bring specialists in the specific knowledge area on board to cover the complete spectrum. By doing this, we ensure that we have one unified team working towards the shared goal of delivering a successful and efficient, high-tech product.
Our vision of System Development
At Masévon, we don't just do what the customer says, we look further to see how we can really add value. As we are creating the concept design, we also consider: Is it feasible? Our knowledge of making is put to good use from the very start of the process to allow us to determine if the product can be made. Every maker at Masévon, from welder to miller, can provide input here. This allows us to work quickly and with precision. In addition, our calculations are crystal clear for the customer and therefore we are not afraid to state that we always deliver on our promises.
We like to push the limits. We challenge ourselves to make things easier for everyone. Our motto is: Make Complex Easy!
"People might see you as just an Engineer, but at Masévon, System Development goes a step further!"
– Tijs Teepen
System Integration
System Integration, Supply Chain and Assembly are all terms that are brought together under the umbrella of System Integration: from ordering and integrating, to quality control, packaging and delivery. Everything we do revolves around System Integration and we are playing at a Champions League level. The systems that we (or our customers) develop are assembled in this process. System Integration therefore involves almost every aspect of our business. Including process, logistics, supply chain organisation, factory engineering, coordination and collaboration with our sister companies.
Speaking of our sister companies, they usually deliver the more complex individual parts or components. After which, we integrate them into a module or a complete, working system. All functionalities are therefore assembled. What makes us different? We have all disciplines in house. The advantage of this is that we eliminate many risks and can deliver the entire 'system' in a ready-to-use, clean and secure state.
Our vision of System Integration
At Masévon, we look beyond technology. It's people that are at the centre of everything we do. From our colleagues to our customers and their customers and end users. Our philosophy is collaboration: working together and for one another. The beautiful thing about technology is that it brings everything together. All components, all techniques, all disciplines.
Our customers are right to expect a lot from us. We have great confidence in our own abilities. In addition, we always deliver on our promises.
And we're not afraid of a challenge. Think your project is impossible? We love to surprise you by finding the absolute limits of what is technologically possible. Every technologically high-quality project has its challenges and we love to go the extra mile. Things not going as planned? It's at these times that we are here for each other, both for our customers and colleagues. We persist until everything meets our high standards.
Since our specialists are involved early in the tendering process, we can quickly take action and customers only need to contact us once. Sounds efficient, doesn't it? If we lack the technical knowledge or the expertise for a specific project, you'll hear from us right away. Then we can quickly fly in external specialists or refer you to a specialist in our network.
"The place where everything meets."
– Raphael Boer
Cleanliness
Cleanliness is next to godliness. Our philosophy? You don't need to clean up a mess that was never made. Cleanliness is a complete system that ensures that we don't 'dirty' a product during each step of the process. If we cannot prevent a product from being contaminated, we will remove the contamination from the product and make sure that it is clean again. We have the following levels of Cleanliness: Chips free, Oil free, Vacuum Clean, Surface Clean and Molecular Clean. At the moment, we are in the last phase of development of Metallic Clean!
Our vision of Cleanliness
Clean means clean, right down to the last unwanted molecule. Every day, we continue to develop these techniques. We always turn to the latest relevant innovations and technologies, including Production Liquids, Water Treatment, RGA validation, ISO5/ ISO6, Packaging and Transport. To do this, we use various techniques to keep our customers' products super clean. You don't need to clean up a mess that was never made! Our motto applies here too: Make Complex Easy!
"I used to want to specialise in large machines, seeing things in motion. Since I joined Masévon and came into contact with Cleanliness, I have found my passion. I love the precision work and continual development. Doing the impossible, it's fantastic!"
– Bart Nijman
Vacuum technology
With this technology, we want to achieve nothing. Nothing? Yes, nothing. With High-Tech Vacuum technology we remove all the air, so no unwanted reactions can take place. The result is that nothing is left over! Modern technology is so sometimes so vulnerable that oxygen molecules can be a disruptive factor: even just one molecule can cause problems and we want to avoid that at all costs.
In the development and production of vacuum products, chambers and systems, we have a strict focus on cleanliness. Depending on how the systems will be used by our customers, we can deliver our products clean at a molecular level. Products are cleaned with special cleaning products, and if required the last remaining molecules can be removed by heating it up in a vacuum oven system. To test if our product meets high cleanliness criteria, we use a Residual Gas Analyzer.
Our vision of Vacuum Technology
Our customers possess a lot of knowledge themselves and know exactly what they want. We help them plan how best to achieve this. We ensure that the makeability is feasible and advise them in this. Due to the fact that we not only have our own engineering department but also produce most products ourselves, we know exactly how we can optimise this for our customers and make it much easier: Make Complex Easy!
"Since we have a wealth of knowledge in house, we can continue to develop. We are currently developing new techniques for cleaning products to create an optimal vacuum. This technology looks promising and is possibly groundbreaking!"
– Bart Nijman
Machining
Machining is an umbrella term for all forms of metal working in which material pieces are cut to the desired shape. At Masévon, we process small and large products primarily through milling, turning and deep hole drilling. Sometimes we process only a few pieces, but usually we produce larger series. Our expertise really comes into its own when we bring the various technologies within our group together in one product, such as with welded constructions, which need accurate machining as well. The result? A good and efficient solution for our customers and stimulating work for our colleagues!
Our vision of Machining
Specialists are worth their weight in gold and are our greatest asset. It's this knowledge, expertise and precision that is so crucial to us and our customers. Especially when combined with state-of-the-art machines and tools. In addition, we constantly challenge our colleagues to better themselves with training, trade shows, by providing the best suppliers and through trade media. And you know what's really convenient? The fact that we have all disciplines in house, which means consulting with another specialist is as easy as walking to the coffee machine.
"What do I think of machining? It's amazing that a product comes in as a raw part and is processed with welding, deep hole drilling and milling into a high-tech, super precise component. And since we all work together, we get to see the final product. It's great work!"
– Henk Spalink
High-Quality Welded Constructions
Welding — just the name conjures up an image. Those in the know immediately see, feel and smell the difference between 'quickly welding something' and a high-quality welded construction. The latter is our specialty. We weld small-scale and large-scale, in series or prototypes for industries such as automotive, energy and food and general machine building. And we are of course certified and follow all safety standards. Our strength? We bring together all techniques such as milling, turning, deep hole drilling and welding. The result? A high-quality welded construction!
Our vision of High-Quality Welded Constructions
A high-quality welded construction can only be achieved with the right people: a combination of technology and specialists. We believe that when a maker is given freedom and when you arrange everything to make this possible, you can realise even higher quality welded constructions. The result? A project plan that ticks all the boxes of the customer and a high-quality welded construction as the end product.
"Skills you develop, a technical brain is something you are born with! We pass on our years of experience to the next generation. We are all in it together."
– Mathys te Wierik
At Masévon, not everything revolves around us and our products. We care about everyone we work with. From our customers and suppliers to our colleagues. Together we can achieve the loftiest ambitions. We do this by being there for each other and listening well. By asking: what is each person's strength? It's with this approach that we can discover groundbreaking solutions. We inspire each other and encourage our colleagues to keep developing themselves.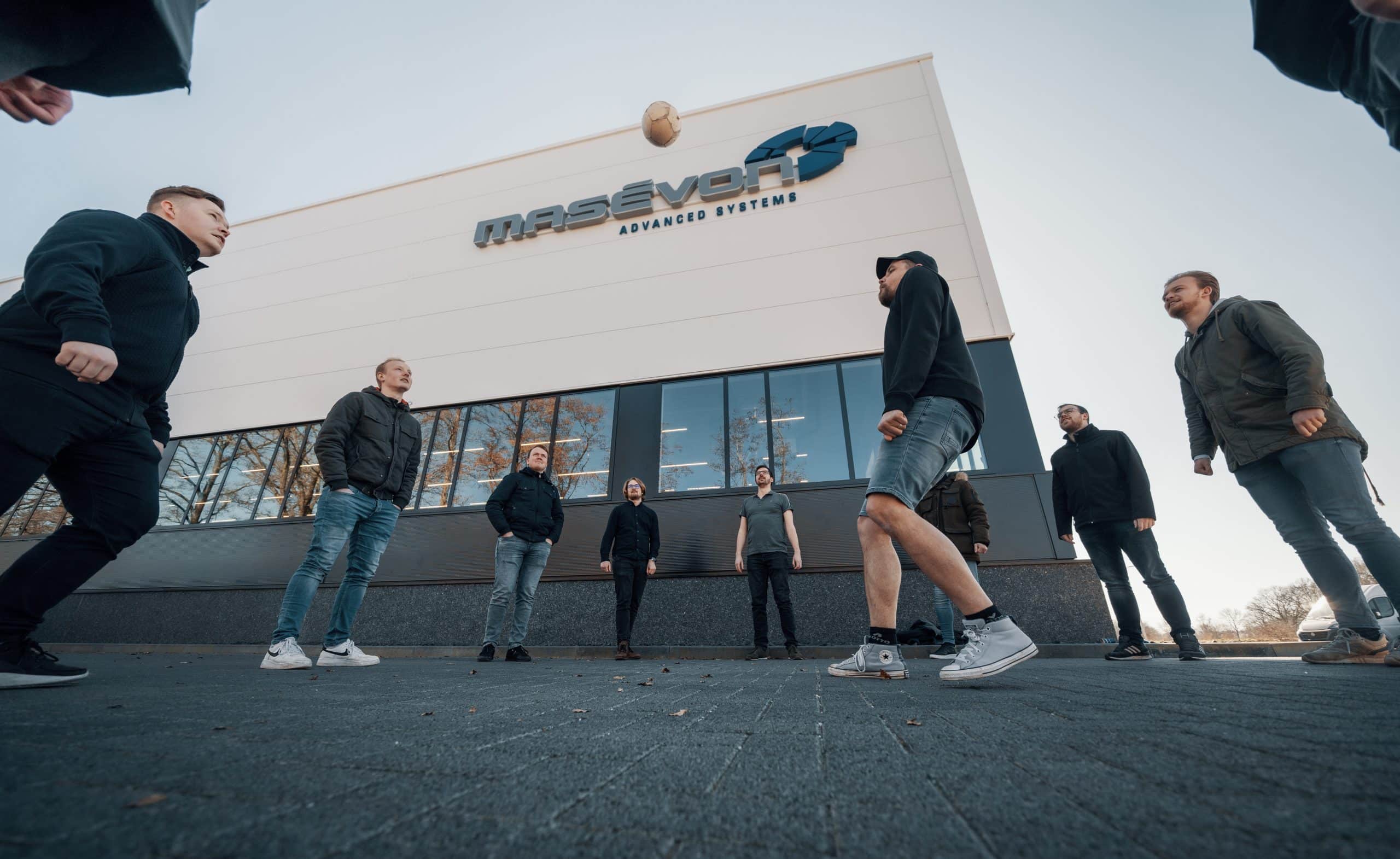 My Masévon
"People might see you as just a 'System Engineer', but at Masévon, System Development goes a step further!"
My Masévon
"I love the precision work and continual development. Doing the impossible, it's fantastic!"
My Masévon
"The dynamism here is something that other companies I've worked for would be envious of."
On time
A quick and crystal-clear lead time
Our one-stop shop makes production quicker and easier.
Within budget
A clear project plan
Every project has a clear and open project plan with an appropriate schedule, which we stick to.
According to agreements
We deliver on our promises
What we promise is feasible, makeable, fast, precise and meets expectations: we deliver on our promises!
Collaborative
Doing what we excel at
We don't just do what the customer says, we look further to see how we can really add value.
A selection of our customers